WITH LOVE FOR ON TIME DELIVERIES
WAREHOUSE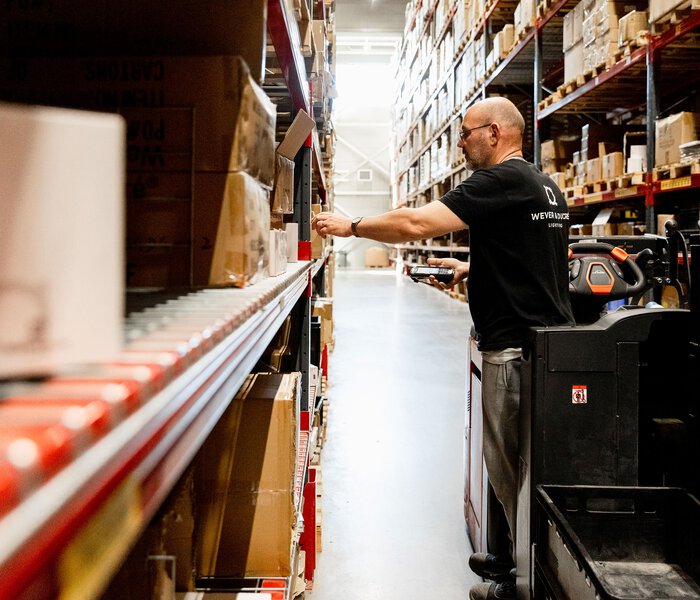 When a customer has fallen in love with a light, they want it as soon as possible. Our warehouse team makes sure they get their order on time and safely. This ranges from the timely delivery of the goods from our production facilities, through professional storage, to the loving packaging of each piece. Only then are our lights shipped all over the world. After all, our slogan is: From Belgium with love.
"I like the healthy lifestyle at Wever & Ducré. Especially the free gym access and veggie lunch."
"I like the healthy lifestyle at Wever & Ducré. Especially the free gym access and veggie lunch."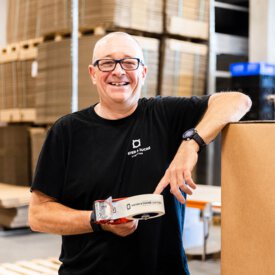 ANDREW
PACKING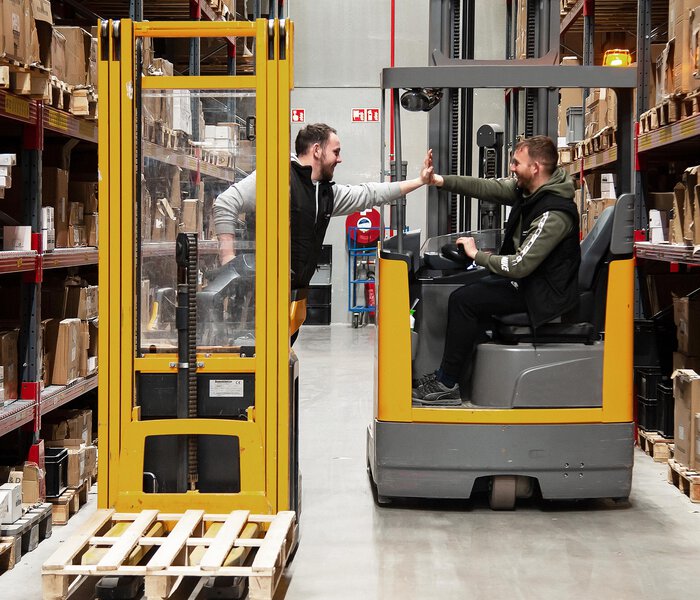 with love for scanning
Order picking
Order is half the battle. That's what you always say as well? Then there's definitely a job for you in our Picking Department. After all, all the products needed for shipping are stored here exactly so that they are guaranteed to be found again. When an order comes in, everything has to happen very quickly. Products have to be identified in the warehouse, carefully lifted out with the forklift, and safely transported to the packing department. Are you up to this? Then roll up your sleeves! For this job you need a lot of muscle power or a forklift license.
with love for ecological pack material
packING
Our products are packaged with great care and a large dollop of love. So you need especially skilled hands for this job. This ranges from choosing the right box, which in our case is made of recycled paper, to carefully packing, weighing, and measuring the goods. Only then is the package scanned and shipped to customers around the world. The beauty of it is that plastic has long been a thing of the past in our packing department. We are particularly proud of that.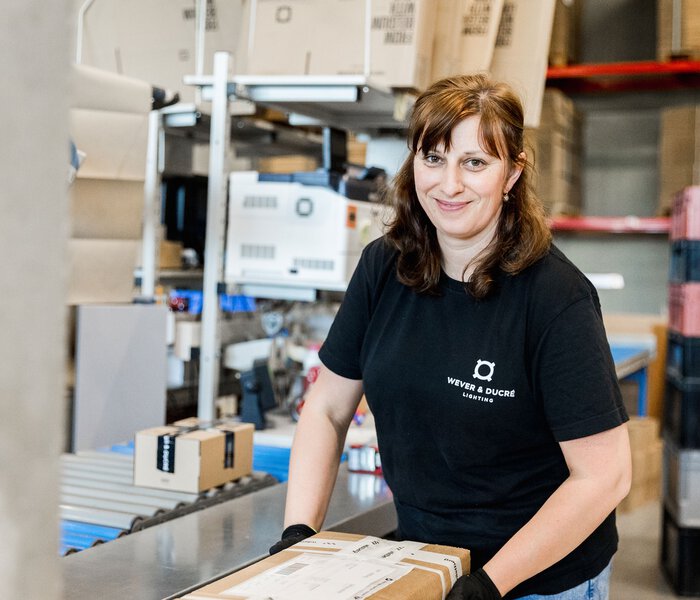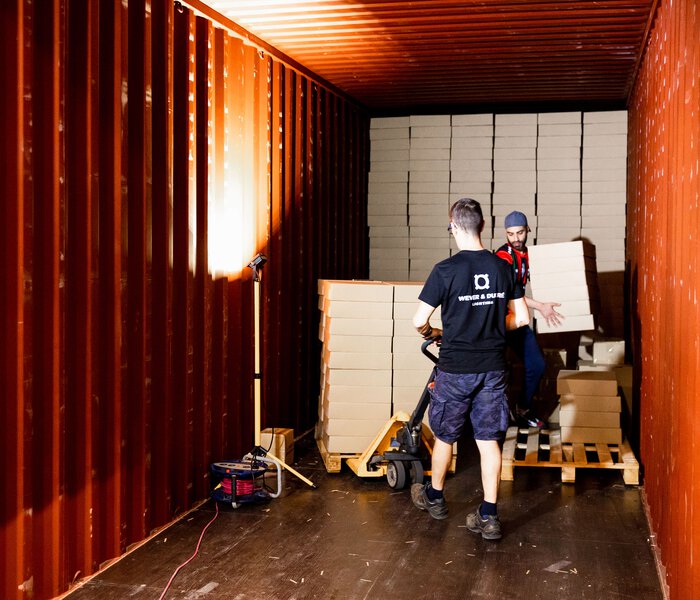 with love for punctuality
transit
Our Transit Department is a hive of activity. Packages are coming and going – some have been delivered to us and some are currently on their way to our customers. Sounds confusing? Not for our warehouse team, who keep a close eye on every delivery and, with experienced inspectors, warehouse workers, and forklift drivers, ensures that everything runs on schedule. You want to be part of it? Then you should enjoy physical work and be able to organise yourself well.
with love for precision
PRODUCTION
What makes a Wever & Ducré light truly unique? The many hand movements of our production team, who assemble even the smallest parts with great care. This way, up to 5,000 different products are created every day, exactly the way our customers love them: bespoke, high-quality, and absolutely wow. What you need for this job? Accuracy, patience, and a steady pair of hands that also do a great job assembling our lights.